Arugam Bay is located on the east coast of Sri Lanka. It was and still is a small fishing village, which became famous for surfing because of its amazing waves in the bay. The surf points in the morning are where local fishermen and surfers share this amazing sea along Arugam Bay. More and more surfers settled down here and started coffee shops, yoga retreats, restaurants, guest houses, and hotels. Nowadays there is an international surfer community in Arugam Bay, a multi-cultural spot to hang out with surfers from all over the world.
Surf Spots in and around Arugam Bay

Big waves for intermediate and professionals and small consistent waves for beginners are what make the nine surf spots in and around Arugam Bay special. Every surf point has its own character so you will find your favorite. We want to give you a good overview of all the different spots and what makes each unique. Some spots are within walking distance of the Arugam Bay main street, but if you enjoy a spot more for yourself, then take a tuk-tuk to any of the others nearby.
Optional Excursions & Activities

What else you can do around Arugam Bay on your days off or in between surf sessions? Besides yoga, coffee shops, restaurants, chilling with friends, and parties in Arugam Bay itself there is a lot to explore and to see in Sri Lanka. The culture, nature, and traditions of the people in Sri Lanka are something you won't find anywhere else in the world.
The Lagoon safari is a canoe/small boat safari through the lagoon next to Pottuvil Point. This lagoon is home to some of Sri Lanka's amazing wildlife. You'll have the opportunity to see crocodiles, elephants, swans, and many different kinds of birds.

Kumana National park is just 25 km north of Arugam Bay. The safari Jeep will pick you up at your accommodation at 5:30 AM or 12:00 PM. From there, you'll head to Kumana to see leopards, elephants, deer, buffalo, monkeys, wild peacocks, crocodiles, and a multitude of birds. Kumana is regarded as an important bird nesting and breeding ground.

Pottuvil and Arugam Bay have a rich cultural history. From the recent civil war to the tsunami, to the bomb blasts, this area and its residents have experienced a lot. Learn about the area through a guided tour to get a better understanding of how Arugam Bay and Pottuvil have developed over the last 20 years, see what programs they have serving the community, and learn what plans they have for the future. Enjoy lunch with a local family on this one-of-a-kind experience.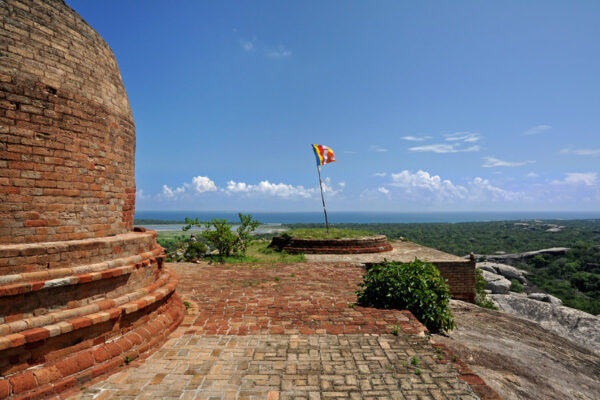 Okanda is a very old Tamil Hindu Temple. Every August, nearly 20,000 Hindu Sri Lankan people make a pilgrimage from all over Sri Lanka to the Okanda temple. Kudumbigala, a nearby monastery, was built in 246 BC. During this tour, you will learn the rich history of both the Okanda Temple and the Kudumbigala Monastery. You will also make a pit stop at the Panama Crocodile Tank on the way. Snacks and water will be included.

Arugam Bay is a small town with a few party places and some relaxed places to chill after dark off the main street. The party places start after 10:00 PM and often keep the party going until the sun comes up. For example the Wednesday and Saturday parties at Ocean View and the Friday night party at Whisky Point. Much of the population in Sri Lanka is Buddhist and In Buddhism, the full moon is a significant night, which is celebrated in Arugam Bay with bonfire and BBQ at the beach. On other nights, the more relaxed places are great for drinks, live music, and the occasional surf movie or sports on the TV or projector. It's easy to get back to your accommodation by walking or grabbing one of the tuk-tuks on the street.

We have two seasons in Sri Lanka, the dry season and the rainy season. On the east coast where we are located, the rainy season is usually November to February, and the dry season lasts from March to October. The best time to surf in Arugam Bay is during the dry season with the swell picking up around April and finishing in late October. Also, the waves at this time are clear and glassy with the perfect shape for great surf. If you're coming to Arugam Bay in the rainy season, you may be able to find some waves for beginner and intermediate. Waves are a bit more turbulent, which makes it more challenging to catch them, but each day is different with some days during the rainy season still being great for lessons. The temperatures range from 28 °C/ 82 °F to 36 °C/ 97 °F, with the rainy season being slightly cooler than the dry season. In the rainy season, Arugam Bay is raining most days for 1-8 hours/day. During the dry season, there is the occasional raining spell, but it does not last long.


Travelers will fly into Bandaranaike International Airport. Bandaranaike is located 8 hours from Arugam Bay by car. For surf campers, we can help arrange transportation by car to Arugam Bay, whether you're planning to spend a night in Negombo or Colombo or come straight to Arugam Bay from the airport. Some campers prefer to travel around before coming to Arugam Bay and arrange their own transportation and that is okay too.

Cinnamon Air offers flights to Batticaloa 4 times a week. Flights stop in Sigiriya and cost an estimated $258 USD per ticket. These flights can be booked for Monday, Tuesday, Friday, or Saturday. From Batticaloa, it will be another 2.5 hours car ride to Arugam Bay.


From the airport you can either catch a bus every 20 min to the main bus station PETTA in Colombo or you take a taxi to get there. From PETTA you have twice a day a bus going straight to Pottuvil, which is 3 km away from Arugam Bay. This bus No 98 is going 3 times during the night: 7.30 pm, 8.30 pm and 10 pm. Some with, others without airconditioning. The rides take 7-8 hours.
Every hour from PETTA there is a bus leaving to Monaragala, from there it would be another 1.5 hours to Arugam Bay by TucTuc.